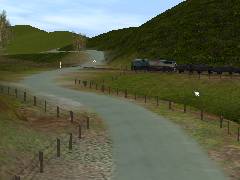 4/9/02 25k
KUID 62941 37001
Auran Downloads: 70,000+
The one that started it all! My very first creation for Trainz.
Light traffic gravel road. Looks best with a dusting of grey texture on dirt or yellow grass alongside.
SP3, UTC, 04, 06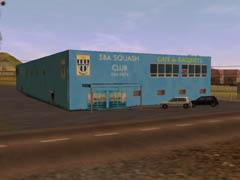 31/12/02 203k
KUID 62941 26000
Auran Downloads: 66,000+
A rather generic squash club to give all your little Trainz people somewhere to work off their excess energy.
SP3, UTC, 04, 06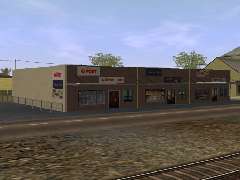 11/1/03 558k
KUID 62941 26002
Auran Downloads: 709,000+
Block of 3 suburban shops, first release. International version with local post office signs for Australia, Austria, Canada, Germany, Denmark, France, Italy, Norway, New Zealand, Sweden, UK and USA. Read the readme file!
I'm still amazed at the number of downloads this asset gets!
SP3, UTC, 04, 06