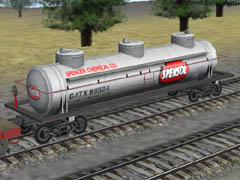 11/2/03 447k
KUID 62941 15001
Auran Downloads: 700+
Tank car reskinned in Spencer Chemical livery. Requires Paint Shed. My first attempt at reskinning (as opposed to a straight Paint Shed repaint) and still not too shabby. More prototypical than Auran's "Oily Rag Co"!
SP3, UTC, 04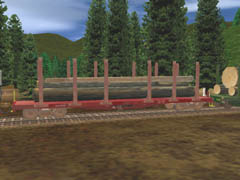 30/3/05 156KB
NEW! Reskin kit to suit the updated 45ft and 50ft log wagons with automatic numbering!
Zip file contains all you need to get started.